FIRST NATIONS VALUES THAT WE ADHERE TO
We believe that maintaining respectful relationships is fundamental to the achievement of our shared vision. Respectful relationships are built upon the recognition that we all have something to contribute as individuals, and participants in the First Nations peoples pursuit for financing.
Therefore, we commit to treating each other with dignity and generosity, being responsive to one another, and acknowledging that each entity has their own respective processes and practices. We are also committed to respectful interactions with First Nations, tripartite partners, and other collaborators.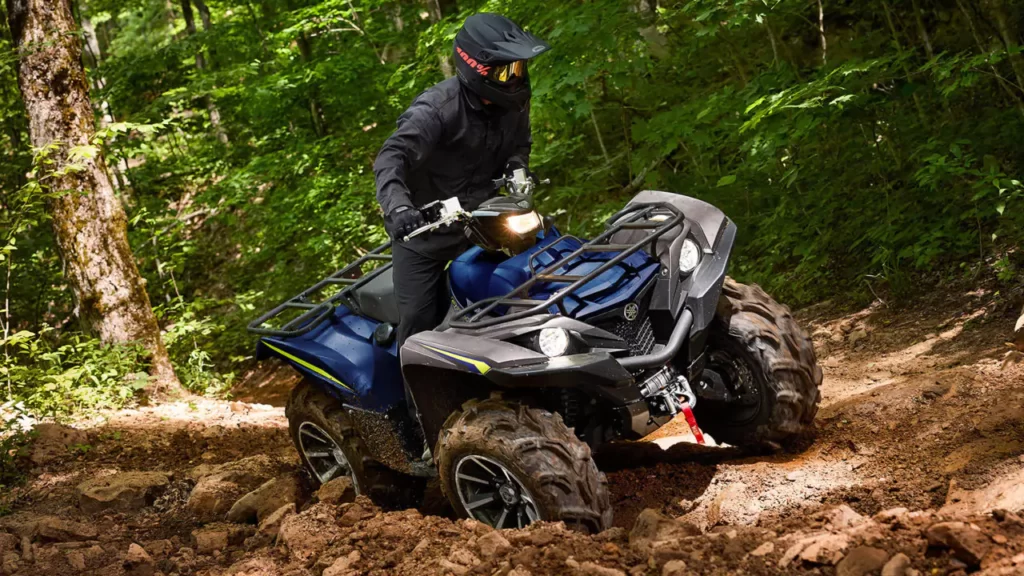 Over 10,982 Loans Approved and Counting With Delivery Options Anywhere in Canada
Whether it is via Air, Rail, Cargo, Barge or Personal Transport, We Will Find Your Doorstep To Make Purchasing From Home a Comfortable Experience.
Find A Budget That Works For You
Pick Your New Power Sports, RV, Marine or Auto Products
Start Enjoying Your New Toy And Making Memories Today
Keep In Touch With Your Financial Mgr. Post Sale To Strengthen Your Credit
Working together with all First Nations communities Canada wide to achieve your financial goals for Powersports, Leisure, RV, Marine and Auto while at the exact same time building and/ or rebuilding your relationship with Canadian Prime Lenders. We have a plan for everyone and we will set you on a path to prime credit.
We work with people from all walks of life not simply Indigenous Canadians , and we look to set you, your family and your future up for success to keep you coming back and sending us your friends, family and neighbors.
First Nations Powersports assists Canadian Families from all over the country to reach their goals and enjoy the best terms & conditions possible when shopping for the next memory making toy for their families. We work with our clients on their life long journeys; honoring their traditions and cultures; and championing access to financing for First Nations people within our organization and with all of our dealer partners.
WHAT PEOPLE ARE SAYING ABOUT US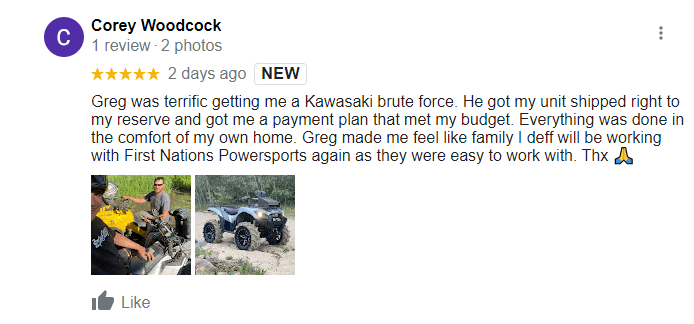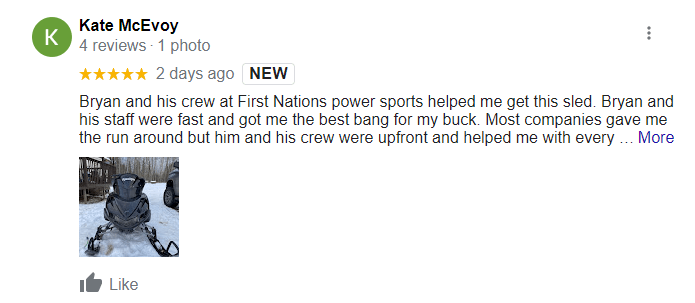 We want to help you feel as comfortable as possible in working with our team at First Nations Powersports. We work with individuals from all walks of life to ensure they have the most pleasant experience possible in getting their Leisure, RV, Marine or Auto product direct to their doorstep all the while never leaving the comfort of their homes.
I can promise you the BEST terms, the BEST service and the BEST product on the market by choosing to work with us and by avoiding the traditional dealer experience. We treat you as part of the family.
Are you free for a call right now or does later today work better? If So
We believe in making it easy for anyone to buy whatever vehicle they want. You can apply for an auto loan for any vehicle such as an RV, boat, Jet Ski, or even a golf cart. With First Nations Auto financing you can finance your vehicle hassle-free from the comfort of your home. We believe in helping people fulfill their dreams no matter where they're from or what their credit conditions are. We are bad credit loan specialists and can guide you with tips to get your loans approved no matter the state of your credit score. We always make sure that you get top-quality services, so you are satisfied and make all your future purchases by getting help from us.
If you have a question, we are here to help you.