Powersports financing is a great way to get the powersports vehicle you want. It's easier to buy a powersports vehicle with pre-approved financing. First, you will need to consider your creditworthiness. If you are unsure of your credit, you can use a loan quote service such as First Nation Powersports to get multiple quotes from different lenders. You will also need to factor in sales tax and registration fees. Let's discuss it all in this blog.
First Nations Powersports: Powersports Financing Made Easy
If you are looking for powersports financing, you have come to the right place. First Nation Powersports offers competitive rates, flexible terms, and the ability to take care of any credit issues. This can place the ride of your dreams within your reach. Our finance options are designed for all credit profiles and are the perfect way to get started on your next adventure.
1) What is A Powersports Vehicle?
First Nation Powersports financing is a great way to purchase your new powersports equipment. It's easy to apply and you can get approved quickly. You just need to provide some proof of income and credit. Different lenders have different requirements, but the higher your score, the better the interest rate. You can check your credit score for free. If you have bad credit, it's still possible to get approved.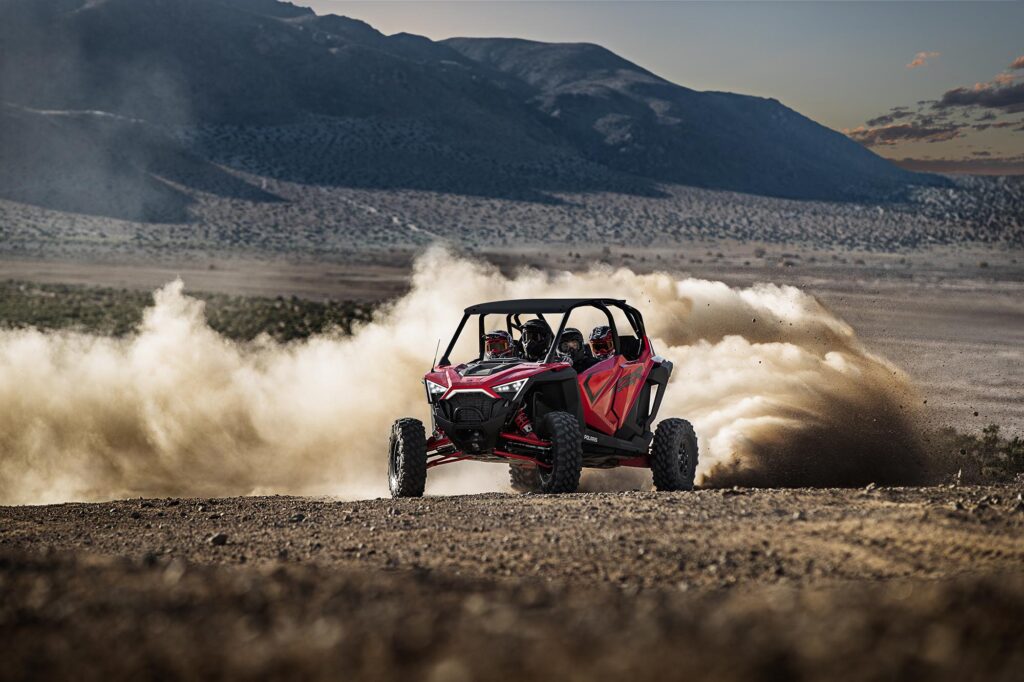 The first step in securing financing for your powersports equipment is to find a powersports dealer that offers powersports financing. This way, you can get a lower interest rate and more flexible terms. The second step is to compare loan quotes from different lenders. You can choose the one that best fits your needs. Using LendingTree, you can get up to five loan quotes. Lenders will look at your credit and other factors before giving you a loan.
2) How to Finance A Powersports Vehicle in Canada
If you are a Canadian resident and looking to finance a powersports vehicle, you have several options. There are banks and credit unions that offer powersport vehicle financing at competitive rates. Scotiabank and Coast Capital both offer online applications that can be submitted in 10 minutes or less. If you have a good credit score, they can often approve you for financing within the same day.
The bank will provide financing for powersports and leisure vehicles. They tend to offer better rates than alternative lenders, but you must meet their requirements. You can choose between fixed and variable interest rates. Fixed interest rates are set at a fixed amount over the term of the loan, and the payment will not change. Variable interest rates fluctuate with Canada's prime rate, but can result in lower monthly payments.
If you have bad credit though, First Nation Powersports may be your only option.
3) The Benefits of Financing A Powersports Vehicle With Us
Financing a powersports vehicle from a reputable dealership can be a great way to finance your new purchase. Most powersports dealers offer financing options. Some may even offer rebates. However, you should check with your lender about the requirements. Many of them require a good credit score to qualify for a loan. Besides, it is important to make sure that you can afford the monthly payments. It is important to do the math before deciding on a financing option, and also to consider the interest that will accrue over the term of the loan.
Before you get started with financing your powersports vehicle, you need to determine your budget. This will help you avoid getting sucked into falling in love with models that are too expensive or skipping features. Setting a realistic budget will ensure that you get the best vehicle for the money you are willing to spend.
4) How to Apply
If you are looking for an affordable powersports loan, then you have come to the right place. You can apply for a loan through First Nation Powersports. This online service connects you with both national and local lenders. You will need to show proof of income and credit score. The higher your credit score is, the better interest rate you will qualify for. However, if you have bad credit, you can still qualify for a loan through this program.
The first step in applying for a powersports loan is obtaining preapproval. This is important because it will make the process of purchasing a powersport vehicle easier. It is recommended that you apply for preapproval through a lender other than your bank. By utilizing a third-party lender, you can receive quotes from up to five different lenders, which will allow you to compare their offers before you decide on a loan. You can call up First Nation Powersports for your powersports financing too.