Looking for the best ATV Dealer in Edmonton? First Nations Powersports Canada is the only place you need to go. We offer a wide selection of new and used ATVs, Polaris Sportsman vehicles, snowmobiles, and side-by-sides. We have a full-service shop with certified technicians who can repair any make or model of ATV, including Polaris Sportsman vehicles. Our parts department has everything you need to keep your off-road vehicle running smoothly. Our parts inventory is constantly updated with the latest products available from Polaris Industries, so you know you're getting the best when you come to us for your next vehicle purchase or repair.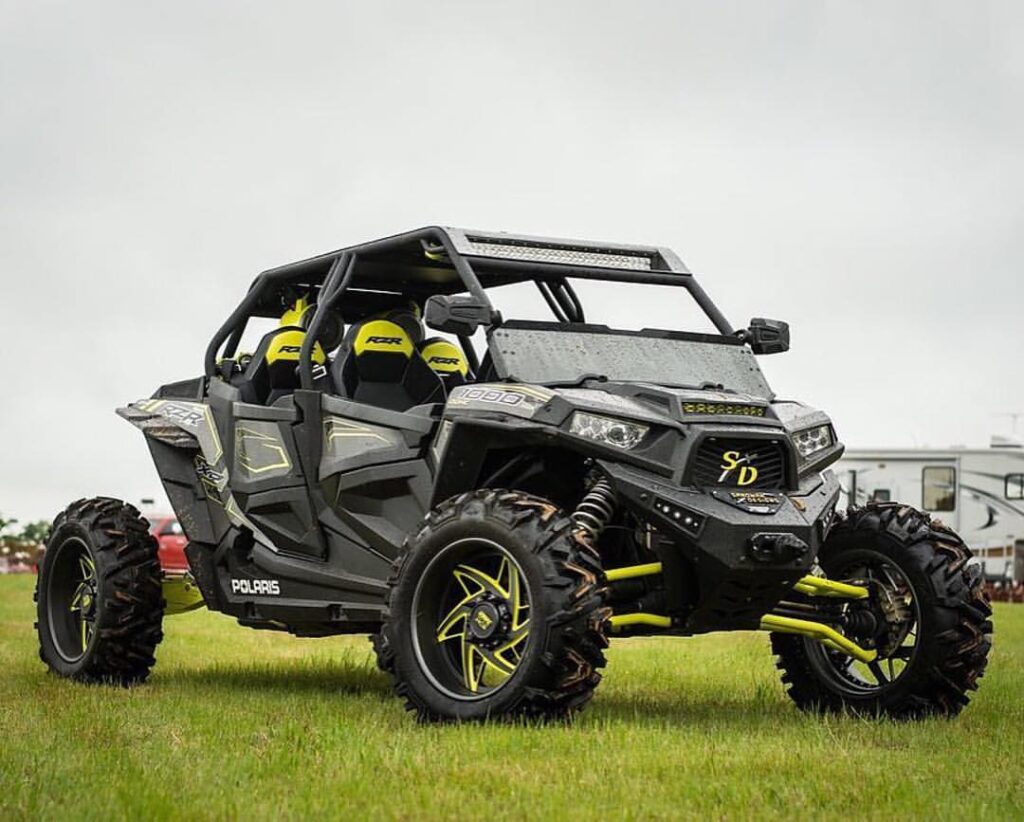 Best ATV Dealer For New And Used Inventory
At First Nations Power Sports, we strive to sell the best Power sports & leisure inventory available in Canada. We believe that our customers deserve only the best, so we offer a wide range of products at competitive prices.
People often ask us why they should buy from us instead of another ATV dealer. Here are five reasons why First Nations Power sports is Edmonton's best new and used ATV dealer:
1.      The Best ATV Financing Services
At First Nations Powersports, we believe that everyone deserves the opportunity to live their best life regardless of their financial situation. We offer auto and ATV financing services for First Nations people and anyone else who wants to make their dreams come true! We understand how hard it can be to get approved for loans, so we're here for you! With our help, you can finally get that motorcycle, ATV or snowmobile you've always wanted.
2.      Bad Credit Financing
We understand that sometimes the best way to get the vehicle you want is through financing. That's why we're excited to offer our customers the opportunity to receive financing through our dealership. Good credit or bad credit, we're here to explore options.
Our team will work with you one-on-one so that you can find the right plan for your needs. We know that everyone is different, so we work hard to understand your situation so that we can match you with a plan that works for you.
3.      Quick And Easy Buying Experience
When you buy an ATV from us, there's no need to worry about your credit history affecting whether or not you get approved for financing at our dealership! Just bring in your ID, proof of income, your social security number (if applicable) and proof of residence (if applicable), then pick out the ride and we'll take care of the rest!
4.      Professional Sales Staff
The sales staff at First Nations Powersports is knowledgeable about all of their products. It will take time to help you find the right vehicle for you, whether it's a brand-new model or an older used one that's been fully inspected by our technicians.
5.      Unbeatable ATV Prices
You won't find better ATV deals anywhere else in town. We have unbeatable prices on ATVs, Snowmobiles, RVs and more!
Our prices are competitive with other dealerships, but we also offer free delivery service within the city limits of Edmonton! This means we can get your new or used ATV to your door at no extra cost!
Contact First Nation Power Sports Today 
Join our community of ATV enthusiasts! We host regular events, rides, and workshops, creating a space for riders to share experiences, and tips, and form lasting connections. Our events are family-friendly and cater to riders of all skill levels. Give us a call or message us today to get the best experience and price on your next ATV.