ATV stands for all-terrain vehicle, and we can't think of a better way to get around. They're fun and easy to operate, and their versatility makes them perfect for any occasion.
If you're looking for something fun and exciting this year while waiting for spring to arrive again, try out some ATV's & Summer. First Nations Powersports has you covered with a wide selection of ATV's and other fun summer toys.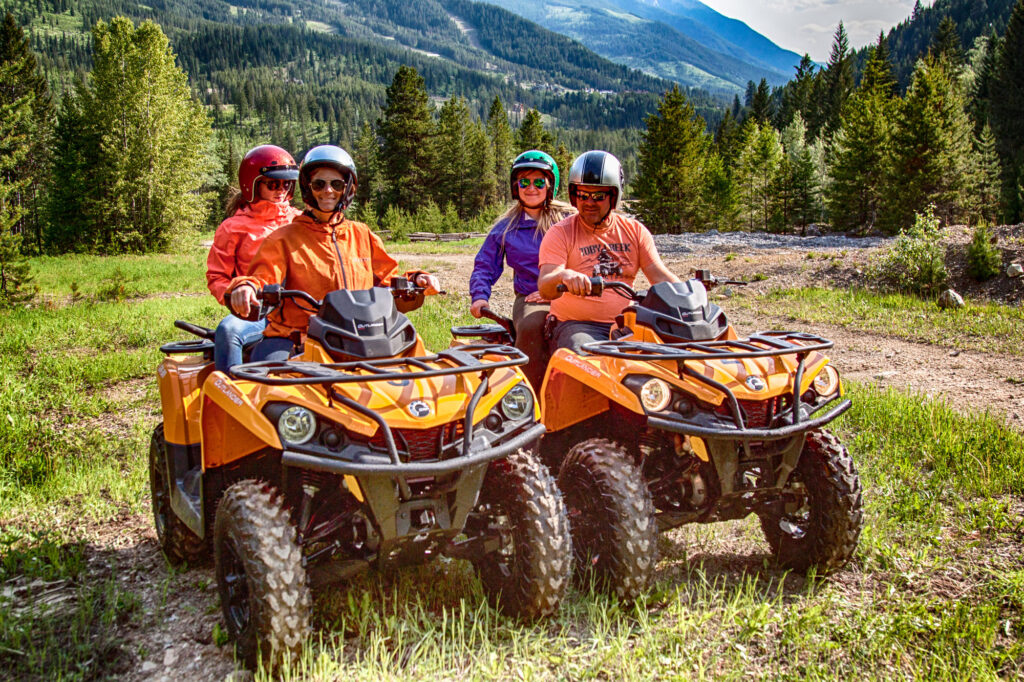 What's your plan for the summer?
When the sun is shining, and the birds are chirping, you know what that means: it's time to go camping!
But let's be honest. Camping can be a lot of work. You have to pack up all your gear and make sure you're taking everything you need—and that's before we even get into setting up camp or cooking dinner.
Well, what if we told you there was a way to make camping easier? What if we told you there was a way to get some fresh air and enjoy nature without worrying about hauling all those heavy supplies? And what if we said that it would be possible for this new adventure to be introduced through an activity that made use of something fun, like ATVs?
If any of these scenarios seem appealing, then it's time for you to check our summer selection of ATV's for sale in Canada!
Are you looking for the perfect ATV for your summer adventures?
Or maybe you're looking for something to add to your camping kit? Either way, we've got you covered.
We've made the list of the best ATVs based on our personal experience and research. We know what works and what doesn't when it comes to riding, so you don't have to waste time figuring out what kind of vehicle is right for you.
If you like camping out under the stars in the mountains, then why not bring along your tent? Sleeping outside is always fun, but it can be hard if it's cold because there won't be any heaters inside your tent (unless you have one).
Explore Nature up Close
If you want to see nature up close (and smell it), then an ATV is what you need! These vehicles let you explore trails that would otherwise be inaccessible by foot or car because they can maneuver over terrain that other vehicles can't handle.

Get out and start driving and see how First Nation Powersports can get you approved today on your next ATV!