Financing an snowmobile can be difficult, but with the right tools, you can find the right loan to fit your needs. In this blog post we will discuss what makes the powersports financing options at First Nation Powersports so appealing for your dream ATV purchase.
Financing Snowmobiles, ATVs and Boats
This guide to financing an ATV, boat or snowmobile will help you with your Powersports financing plan.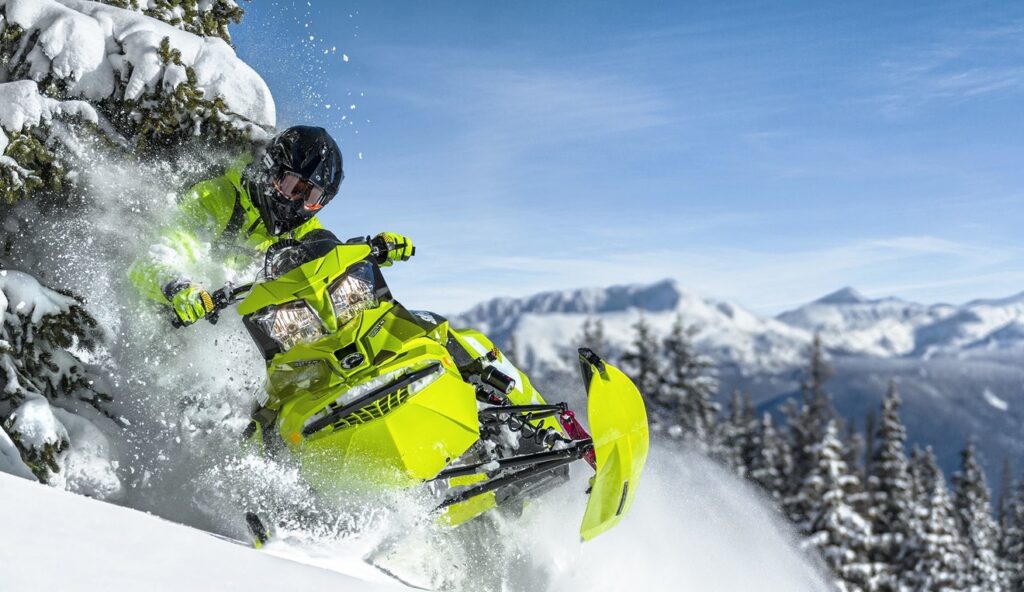 Is Financing Snowmobiles worth it? 
Before purchasing a snowmobile, consider how much you can afford to spend. The cost of a snowmobile is often very high, and you will have to factor in the costs of winter clothing, heating fuel, and plowing. You should also consider the cost of additional items.
Snowmobile loans typically come with a higher interest rate than other types of loans. You may also have to pay the full cost of repairs that are not covered by the warranty. This means that you'll either have to pay for the entire cost of repairs outside of the warranty period or for the cost of the vehicle plus the interest.
Getting a snowmobile loan is simple and quick, but it's important to know how much you can afford to pay in monthly installments. You'll need to provide information on your monthly income and expenses. You'll also need to be aware of your credit score. Good credit will help you qualify for a lower interest rate and may also qualify you for priority access to snowmobile parts.
Our team streamlines buying a snowmobile with customized financing solutions at competitive rates. Our financing options can help you save on interest, allowing you to own the snowmobile you've always wanted more quickly and get out there to enjoy the winter season.
ATVs, also known as quads or four-wheelers (sometimes even three-wheelers), serve dual purposes: they're great for work and recreation. Whether you're navigating through muddy terrains or exploring woodsy trails, a single ATV can handle it all. However, with a price tag that often runs into the thousands, financing is typically needed to purchase either a new or used model.
Several types of financing exist, including bank loans and in-house financing. The key to getting the best deal is to plan your finances, understand how much you need, and have good credit.
Before you shop for financing, compare interest rates, loan terms, and fees to find the best deal. You'll also want to check for any penalties or fees, such as late fees. When choosing a lender, remember your budget, the cost of the item, and the lender's history.

First Nation Powersports simplifies acquiring an ATV by offering competitive financing options tailored to your needs. Our financing plans make it easier to get the ATV you desire and help you save on interest, enabling quicker ownership and more time spent enjoying the outdoors.
Boat Financing
A boat can be expensive and a dream come true for many people, but financing a boat is easier than you might think. If you have good credit, you can usually get great rates for boat loans. Just like a car loan, you should discuss the process with a consumer lender before making the final decision. In some cases, the interest rate on a boat loan may be higher than on a car loan, and you may need a higher credit score to get approved.
The Final Word on Financing Your Hobby
Whether it is financing snowmobiles, ATVs or boats, FNPS is here to help. Getting pre-approved for a loan before you buy your vehicle can help you get the best deal possible. You can apply for a loan online through First Nation Powersports and receive up to five quotes from various lenders. When evaluating your options, lenders will consider your credit and other factors. When considering Powersports financing, remember that your purchase will likely also include protective gear, sales tax, and registration fees.
Before purchasing, it is best to get pre-approved. If you don't have any credit history, use a loan comparison website which can provide you with up to five loan quotes. This will help you determine what your loan amount will be, as well as your credit score. Remember that the down payment you make will also determine how much interest you will be charged. You should also factor in sales tax, registration fees, and any protective gear you need.
Most snowmobile and ATV dealerships, credit unions, and banks offer consumer vehicle loans. You can find online lenders willing to work with people with bad credit or no credit history. Lastly, consider getting a commercial vehicle loan if you plan on using your ATV or snowmobile as a business. Commercial vehicle loans are used by businesses, and are owned by the business.
A conventional loan with a fixed interest rate can also reduce the amount of interest you pay on your recreational vehicle. Banks offer conventional ATV loans that generally last between three and six years and have fixed annual percentage rates (APR). The APR is determined by your credit score, the amount of money you borrow, and the organization that finances the loan. You can reach out to First Nation Powersports for financing your ride even if you have bad credit. Contact us now to learn your options!